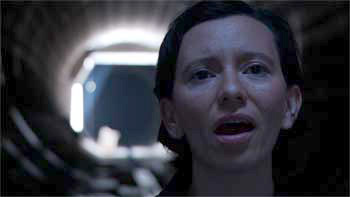 FILM DETAILS
Videotriptych (three screens). Colour. HD video
Sound: Stereo.
Filmed at the underground Storm Water Deposit at Arroyofresno, Ayuntamiento de Madrid, 2009.
Project awarded by Matadero Madrid, Ayudas a la creación
Production: My Oscillating Identity and Tom Skipp.
CAST
Soprano: Laura Fernández Alcalde
Countertenor: Angel Chirinos
Tenor: Javier Jacome
Choir: La Trova
Direction, photography, editing: Tom Skipp
Sound: Marcel Garbi
Music: "Weep, O Mine Eyes", John Bennet,
"O Virgo Splendens", Llibre Vermell
Stills photography: Gonzalo de la Serna
INFO
Enquiries: Please fill out this online form
---
SCREENINGS
Demolden Video Project, Santander, 2009
Urban Research, Mein Blau, Berlin, 2010
PAM Festival, Italy, 2010
The Catacombs of Mannheim Castle, Mannheim, 2010
Bonapart's Tunnel, Madrid, 2011
Cannes Video Art Festival, Cannes, 2011
COAM, Lasede, Madrid, 2012
La Casa Tomada, San Salvador, 2013
L'École Supérieure d'Art et Design, Grenoble, 2013
Finalist Contemporary Talents Prize, Fondation François Schneider, 2014
Centro de Arte Faro Cabo Mayor, Santander, 2016


SYNOPSIS
The piece, a video triptych, was filmed inside the biggest stormwater reservoir in Europe just before it was opened, filled with water and closed to the public forever. Three screens for three singers who perform inside this underground industrial architecture. The two men (a tenor and countertenor) sing separately, performing a song from the earliest known manuscript of Catalonian music called "O Virgo Splendens" . Their voices summon the third singer, a soprano, who appears inside the water tunnel carrying a suitcase. She stops inside the dark tunnel and sings back to the men until finally their voices mesh together in a three part harmony. She progresses upwards, following the route of the stormwater, towards the monumental area where the water is filtered. And after a ceremonial encounter with the men she is accompanied to the exit. A choir dressed as workers sings "Weep oh mine eyes", the stormwater is released and she walks out to the surface and the light.
ABOUT THE TEXT AND MUSIC
O Virgo Splendens
"O Virgo splendens, hic in monte celso
Miraculis serrato fulgentibus ubique,
Quem fideles conscendunt universi.
Eia pietatis oculo placato
Cerne ligatus fune peccatorum
Ne infernorum ictibus graventur
Sed cum beatis tua prece vocentur." from the Llibre Vermell
Weep O Mine Eyes
"Weep, o mine eyes and cease not,
alas, these your spring tides methinks increase not.
O when begin you to swell so high
that I may drown me in you?" by John Bennet
DIRECTOR'S STATEMENT
"Stormwater" explores the intense transience of human existence in a timeless manmade structure. It concurrently employs literalness and metaphor... at the same time depicting the journey of a city's stormwater -as it flows through a tunnel, is channeled into an underground reservoir, to finally be pumped to the surface- and the human life cycle from birth to death. The work aims to function as a springboard for the viewer's interpretative faculties, seeking to broaden signification. The medium is not coincidental, everything has been composed for a video triptych. Three voices and three screens which join together at one point to form a huge panoramic canvas portraying the scale of the underground architecture. The use of the triptych recreates a special 'aura' for the artwork which seemed lost or unattainable for video.
SHORT BIOGRAPHIES
(Director) Tom Skipp.
A British videoartist and curator, lives in Madrid, Spain. He studied at the Arts Educational School in the Barbican, London, and at Warwick university. His work has been shown at film festivals and art institutions around the world, including Centre Georges Pompidou, Paris, Thyssen Bornemisza Museum, Madrid, Edge Zones, Miami, Urban Research, Berlin and LOOP, Barcelona. He has also curated a number of art exhibitions including "Tadeusz Kantor - The Theatre of Memory" at Telefonica and Fundació La Caixa de Catalunya, and "Real Spanish Art" at the Nagasaki Prefectural Museum, Japan. His film "Something Old" was awarded a "Palmares" at the recent Festival d'Images Artistiques Vidéo, December 2009, in Catania and Nîmes.

Request Press Kit (Please state the name of the media you work for)
---